UltraVision Touch Software
The TOPAZ  UltraVision Touch software is based on the UltraVision core engine.
UltraVision Touch is also available on PC as a free viewer and as a full software when connected to a TOPAZ or using a UV Touch License. Offering a simple interface, it is now possible to go through every inspection step, from preparation to final report, directly on your computer.
Using the free viewer, it is now possible to share data with others or review the data on your computer while the TOPAZ is used for inspection.
We pride ourselves in providing fast deliveries. However inventory changes rapidly and on occasion some items may not be in stock. If you require an expedited shipment, please contact us via e-mail or call our office to confirm availability of an item. *Nominal lead times vary by product.
Product Information
What's New
Compound Scanning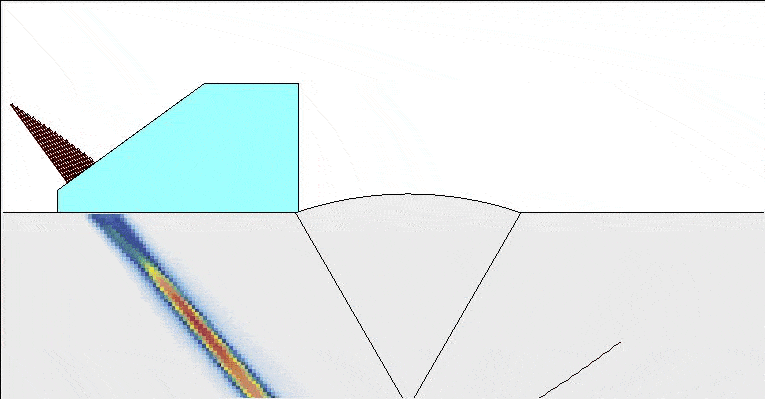 UltraVision 3 and UltraVision TOUCH now allows to create a Compound Scanning configuration (combination of Sectorial and Linear scanning) without any additional software.
Compound Scanning results in a sweep that has better coverage than traditional Sectorial or Linear scanning.
C-Scan stitching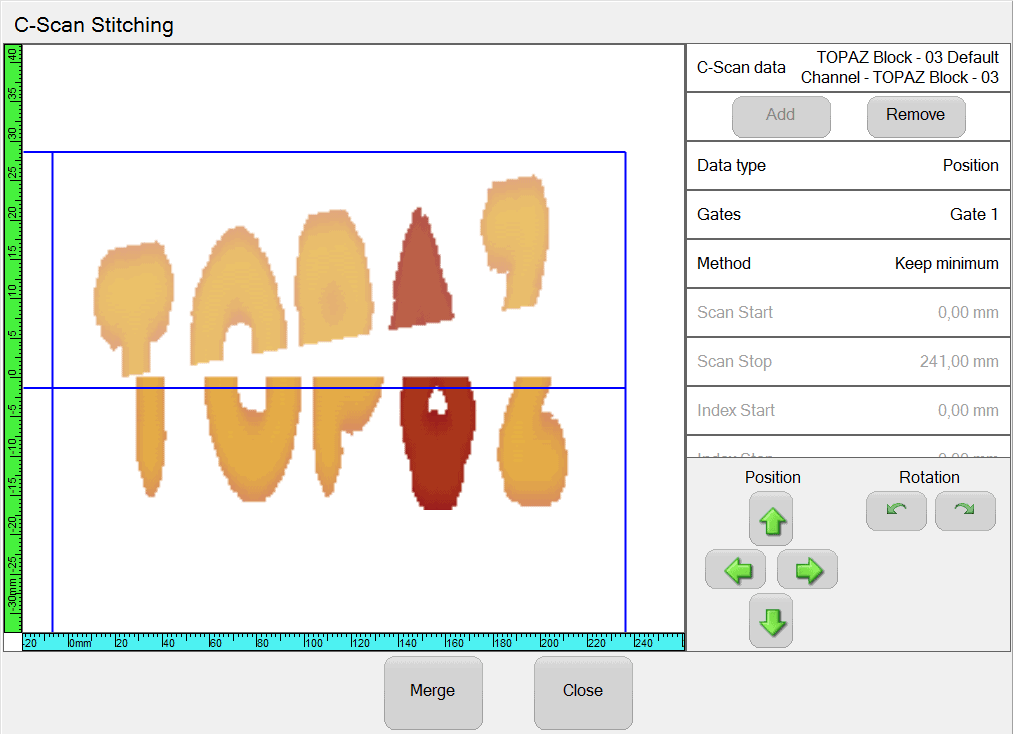 When inspecting a large surface, it is sometimes useful to separate the inspection job into smaller sections for an easier approach.
The new C-Scan Data Stitching feature merges different data files into one consolidated file easily reconstructing the full inspection.
Data Stitching function allows adjusting the position of the data sections and correcting for angular misalignments during the scanning process.
Benefits
PC Based Software
Operates efficiently on any laptops or desktops, under various Windows® operating systems. Allows you to review and analyze data on your computer while continue scanning with the TOPAZ.
Simple interface
UltraVision Touch is a very user-friendly software on which the interface works as a wizard. Going through each menu as a step gets you to a successful inspection.
Still a powerful tool
Even if the interface is much more simple, UltraVision Touch is still a powerful software that supports a wide variety of advanced phased array UT methodologies, in addition to conventional UT.
Free viewer
UltraVision Touch can be used as a free viewer to share data files or review them quickly. A full version of the software allowing you to do a complete analysis and reporting is also available while connected to a TOPAZ or using a UV Touch License.
Key Features
GUIDED PROBE POSITIONING
With UltraVision Touch, you can virtually position the probes on the specimen to ensure maximum volumetric coverage. The inspector is guided through these processes by the user-friendly menu, which displays multiple views of the proposed inspection in one Scanplan type image.
CALCULATION OF ALL TOFD AND UT PARAMETERS
Advanced TOFD calculator will calculate:
Probe Center Separation (PCS)
Front Wedges Spacing (FWS)
The dead zones and locus
For the specific weld and specimen, according to the relevant code. These are presented as a ray tracing image where the operator can make manual adjustments. All the UT parameters will then be calculated so that the user can begin immediate scanning.
OVERVIEW OF TOTAL INSPECTION COVERAGE
The Advanced Calculator provides an overview of the inspection coverage achieved by all the different channels (groups) used in a setting. This is particularly valuable when a Scanplan combines phased array and TOFD.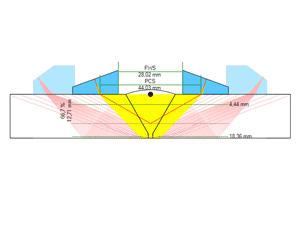 OPTIMIZED LAYOUT FOR CALIBRATION
The advanced processing features of the UltraVision Touch calibration provide optimized layouts to facilitate phased array calibration for sensitivity, wedge delay, Time Corrected Gain (TCG) and velocity for each angle.
CALIBRATION STATUS FOR ALL CHANNELS
Before acquisition begins, UltraVision Touch™ displays the calibration status for all channels (groups). If the relevant symbol on the display is not in green, this indicates that the related parameter has not been calibrated. Only when all symbols are green can scanning and data acquisition begin.
TOFD ANALYSIS TOOLS
Parabolic cursors allow precise sizing and this information is logged automatically in the table of indications.
Lateral Wave Synchronization tool
Latera Wave Removal
SAFT
PHASED ARRAY ANALYSIS
Weld Overlay display
Volumetric Merge
Polar Views
REPORTING
Wide range of reports available
Customizable templates
User fields in reports
Computer generated specimen drawings displaying the different indications on the specimen

Resources
No resources available.